On Monday night, as he was about to leave for Paris, Cheikh Modibo Diarra, Mali's interim Prime Minister was arrested at his home in Bamako, bundled into a car and driven off to face Captain Sanago and his junta. Someone didn't want Mr Diarra to get to Paris.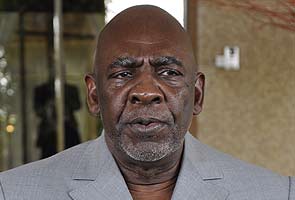 In the early hours of Tuesday morning - sweating, shocked and tired - Diarra addressed the nation on TV: 
"Our country is living through a period of crisis. Men and women who are worried about the future of our nation are hoping for peace. It's for this reason that I, Cheikh Modibo Diarra, am resigning along with my entire government on this day, Tuesday, Dec. 11, 2012. I apologize before the entire population of Mali."
Mali suffered its second bloodless coup this year, just as the glimmer of hope of dialogue between the Malian government, MNLA and Ansar Dine seemed to be appearing on the horizon. 
It is hard to see who gains from Diarra's removal, especially if you are looking at this from the perspective of searching for a solution.
Continue reading